All British Casino
Since starting their journey in 2012, All British Casino have invited their punters from far and wide to join in on the fantastic gaming experience they offer, which from my own personal experience has been unparalleled to any other leading competitor.
General Information about All British Casino
It has been an exciting journey to say the least, coming on leaps and bounds and giving all other online casinos a good run for their money! I found their customer service offers a friendly and professional service at all times, with knowledgeable native English speaking agents who are ready to assist 24 hours and day, 7 days a week. They are really easy to contact via live chat, phone or email.
All British have wonderfully evolved into what I believe to be the best Netent and Microgaming powered casinos of offer to the UK market within a congested industry. Now with an abundance of over 350 beautifully designed slots and table games accessible, it will soon become clear why I chose to dedicate many well spent hours playing in this casino and why All British Casino has been chosen to hold the worthy title of 'Casino of the Month!' It is exciting, reliable, rewarding, plus like with anything British comes with a hall mark of quality.
What does All British Casino look like?
All British Casino seem to have 'hit the nail on the head' with their quirky yet 'British' red and blue theme, along with their well labelled menus and bright links that have been strategically placed for a sharp and helpful hand in navigation. I found this helps me save precious time wondering where to find what I need!
You will find captivating iconic British attractions that will re-ignite your passion for the British culture as it did for me! It isn't hard to spot Big Ben, the Tower of London and the 'Gerkin', making for an aesthetically pleasing web design. All British also enjoy a pun or two, adding to the entertainment value, especially when reading their regularly updated promotions from the 'News and Promotions' page-I often sit there chuckling to myself!
Their overall brand seems to deliver a sense of British patriotism. Now being British myself, it's a nice touch being reminded of our strong sense of culture. (Call me biased!) but I can't help feel All British have cleverly used the symbolic strength of the British nation to promote the 'All British Brand'. Whether this was their intention, it seems to have worked wonders! See below for a glimpse of the great design I see to be 'a touch of home'.
Unbeatable Advantages at All British Casino
• Second-to-none professional and friendly Native English speaking customer support (available 24/7)
• Wide range of NetEnt and Microgaming games
• Exciting Special offers and bonuses available to all
• Fantastic Welcome Bonus offer for UK players with the chance to get up to £100 in deposit bonus PLUS an extra 100 free spins on Aloha, Starburst or Pyramid
• Offer a profoundly unique level of entertainment to all their players
• Easy platform to work your way around, especially on mobile and tablet
• Numerous different fast, safe and secure payment methods to choose from
• They promise to pay all winnings within 24 hours without charge with a variety of different withdrawal methods (excluding weekends)
• Easy to set limits
• Deposit is not tied into their bonus wagering requirements, so you always have the option to cancel your bonus at any point
• All British is regulated by the UK Gambling Commission & Malta Gaming Authority and treat player's privacy with the highest level of care and security
• Great design features and easy access to games!
• All British offer their players the highest possible chance of winning through their high pay-out rates-These pay-out rates are Puntobanco: over 98%, Roulette: over 97%, Blackjack: over 99.3% (the perfect strategy)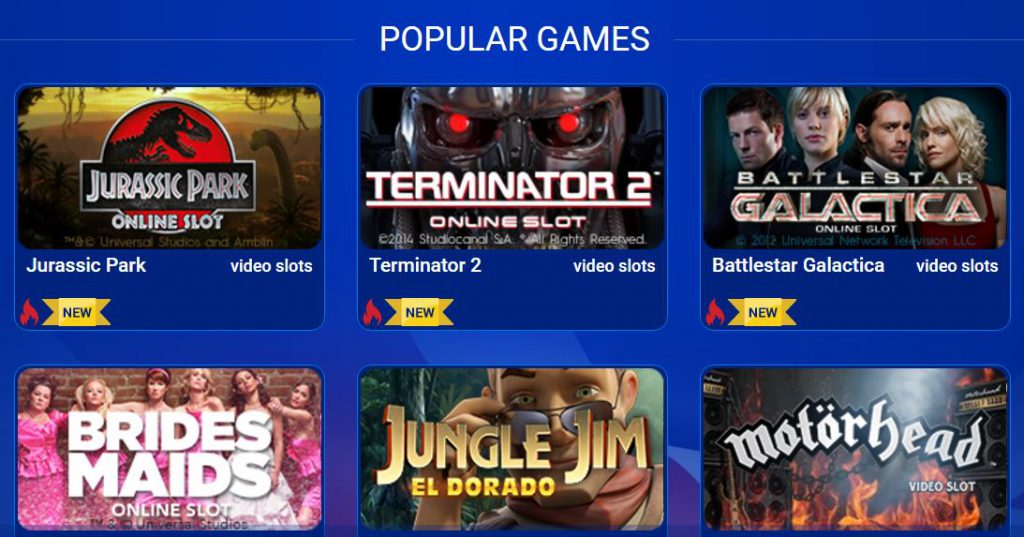 Fun Facts about All British Casino
Here's something you may not already know about All British Casino!
All British Casino host all their Live Casino Games all the way from the luxurious Portomaso Casino on the sunny island of Malta!
They also boast over 300 exciting slots games, with well over 350 games available in total.
All British is an officially accredited on Casinomeister, with a strong score of 8 out of 10.
All British Casino is part of the L&L Europe group that also brings you more localised casinos like All Australian, Polder, All Irish, plus innovative and unique brands like No Bonus Casino and Free Spins Casino.
Conclusion
Many of the more experienced online gamers amongst you will be shouting 'AMEN' when I say that All British 'knocks spots' off their leading competitors. That's why they now hold their deserving 'Casino of the Months' title of course!
But to conclude, if you are still asking yourself the posing question, "which is it that makes them top dog in the industry"? -Is it because their Customer Service Team is second-to-none? Or is it down to their recent addition of an extensive new range of Microgaming games to accompany the fantastic Netent selection? Perhaps it's their generous and exciting special offers that help inject that sense of fun back into online gaming that we're all in search of? Or the fact that depositing and withdrawing could not be any easier? (Because, let's face it, we don't want to be faffing around trying to have fun now do we!)
Well the truth is that from experiencing All British Casino first hand, I feel that collectively all of these factors contributed to convincing me that there was no need to look any further! All British Casino believe these factors have been and still are paramount to their success and their ever-growing network of players reflect just this. All British really have got the art of satisfying their customers 'down to a tea!'. I believe this justifies exactly why I have set them a peg above the rest and exactly why you should go make yourself a 'cuppa' and sign up now to if you haven't already to experience the 'All British Excellence' for yourself!
"Made for Real Punters"
Hey mates,
It's truly a British online casino. You think that you are in Britain when you are playing on this site. However, they won't let you play in Euros, only in Pounds. That's a bit crazy. But fine, I give them 4 stars.